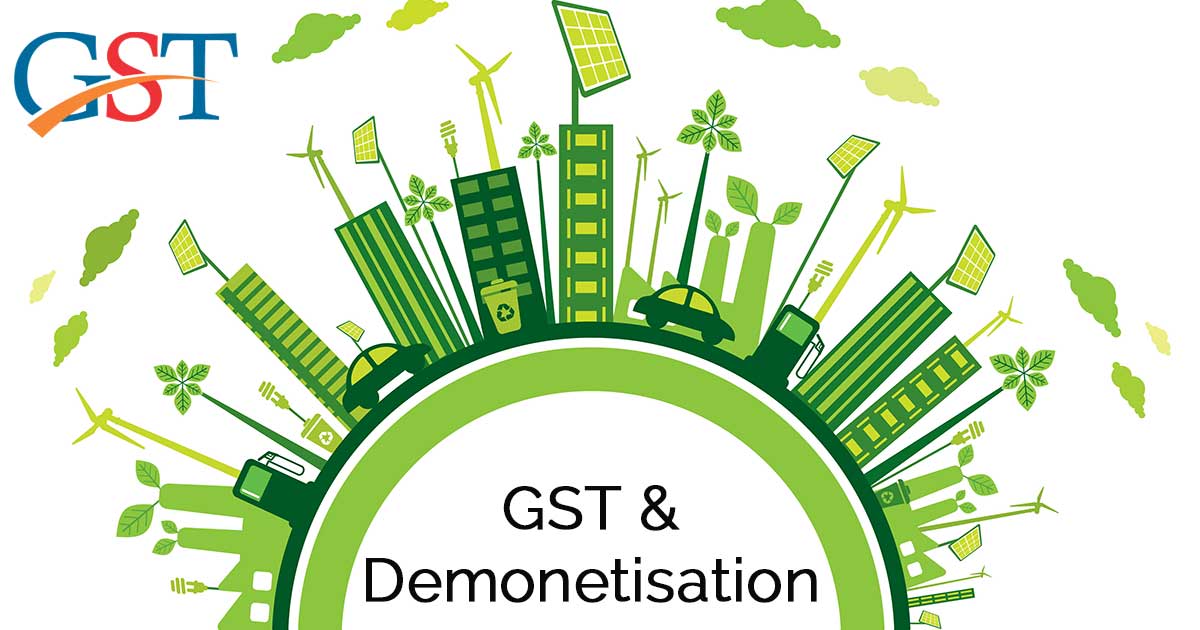 Indian economy had been already recovering from the repercussions of note ban/demonetization when in 2017 GST was applied. Former RBI governor himself quoted that demonetization and goods and Services Tax (GST) are the two major headwinds that held back India's economic growth last year. He has said that from 2012 to 2016 India was growing at a much faster growth rate until these two policies hit the Indian economy.
The truth is that GST was launched even when the naysers were against it. India's economy is very gradually moving on a bullock cart whereas all the other countries are racing in super speed cars and vehicles. No single large state has managed to hit the 14 percent revenue growth target. Although there were states like Madhya Pradesh and Karnataka that have improved their GST collections by more than 10%. While Telangana, Maharashtra, and west Bengal saw revenue growth by 9.4 %; 9.2%; 9.1 % respectively other states were mostly rising by the percentage of 6-8.
If we talk about the demonetization than it took two years for the reserve bank of India to calculate the money that has come back and although everyone was estimating that 30% of the demonetized money will not come back, tragically enough 99.3%has come back. There are two ways to estimate this fact either by saying that there was not enough black money which would be false as there were many loopholes inside the demonetization through which people could turn their black money into white very easily. But to be honest the money which didn't return is not really the black money. There can be numerous other types of things which are being sidelined. There are 3300 crores is kept in Nepal and Bhutan which the Indian Government is unable to get back. There is so much amount which is kept with the NRI's and they didn't come back to return. A lot of money is with the poor people who couldn't return back due to numerous reasons. There is much in the donation box of the temples which they are requesting the Government to take back but the Government is not doing the same. In reality the whole mission to recover or discard the black money is failed because the center couldn't even recover 0.1% of the black money.
Obviously after seeing this the center kept changing their agenda regarding demonetization. They said it was to discard the fake currency, but only after 2-3 days of this, there were photos of fake currency (2000rs) being circulated on WhatsApp. In fact, it has been reported that by June 2017 there was 11 crores of fake currency. Likewise, terror Funding had been also not affected by this because in the same month of November we could witness so many attacks by terrorists. &soldiers were martyr on a big attack on 29th November that year. And the last shifted agenda would be making India Cashless Economy but if we look at the graph, we can find that how conveniently Indian population shifted towards Cashless tractions at the time of Demonetization but as the cash flow gradually increased the curve of cashless transaction kept coming down till the point it was before demonetization. Just in the first 4 months of demonetization more than 15 lac people lost their jobs. India's GDP growth has decreases by 2.2 %. M
ore than 150 people were dead due to demonetization. Some people died standing in the queue and some standing in front of the hospitals because hospitals stopped accepting cash. The deaths of these people are not temporary, they are not going to get back to life in the long term.
In this situation launching GST to harm business owners and Indian economy was the not required move Government took. Yes, it definitely takes a bold person to take such plunges but these moves should be taken with a lot of backup, when the population is ready to take the repercussions even if it results bad. The Center has to still pay dues to the State of GST. Now that the pandemic hit and lockdown happened, we could all see that Indian GDP was in negative.
Mr. Vishesh Jangir is a reputed GST practitioner in new Delhi, north-west-Delhi. is recognized for GST Advisory and tax optimization works. Here one can accept full spectrum of work like Accounting Planning, GST tax optimization, GST reconciliation Services are tailored here as per clients requirement